1/2″ LAG SCREWS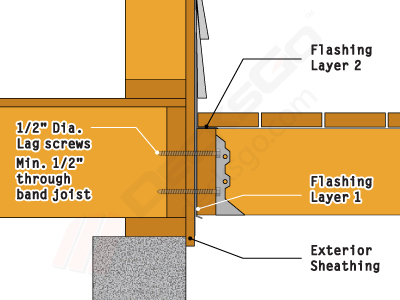 This is a side view of the perspective diagram above.
It is one of the most common ways of connecting the ledger to the band board. In this instance, minimum 1/2″ lags are staggered along the length of the board. The lags should pass through by at least 1/2″ on the back side of the band board.
Note: The deck boards have been depicted with a gap between the first board and the house only to emphasize flashing overlapping the ledger. On site the first board would be positioned within 1/2″ from the wall flashing.